Aground
Update 1.2.0 & Kickstarter over 100%!
---
The Magic Island is finally available! This is a major update about as big as the Sunset Haven (the science island), with many new features and ways to use magic!
In other news, our Kickstarter is now over 100% funded! Thank you to everyone who backed! We're still hoping for some stretch goals (especially the multiplayer one which will add co-op multiplayer support), so check out the Kickstarter page, and if you don't have a credit card, you can now back via PayPal on our website and that will count towards the stretch goals too!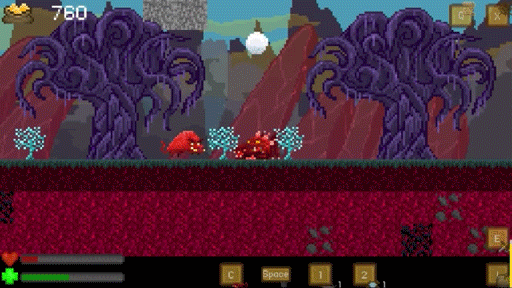 The full changelog is as follows:
Fly a Dragon! You can now fly your dragon (if you have one) to the eastern magic island that includes many new structures, items, quests and enemies! The majority of the changes this update are on this island.
New Magic Systems! Including more enchantment options and goggles that let you see hidden magic!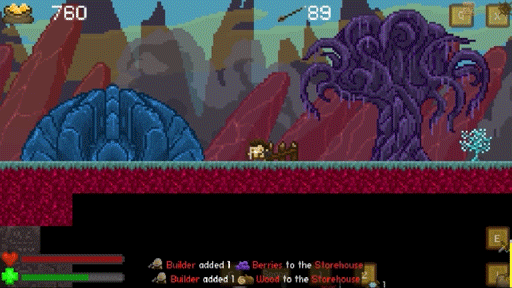 Armor Sprites - Armor will now appear on your player sprite when you equip it!
Updated cloud saves, they now work on older browsers that don't support CORS or have cookies disabled (should fix the problem where it always said Sync Failed for some players).
Various bugfixes and improvements, including shrinking item name size so it never overlaps the count.
For Modders and Translators:

Added [item=id default=default name]. If set, and the item doesn't have a name (like a renamed familiar), it will show default name instead of the item name (useful for conjugations or declensions).
NPCs now have operate, over, out, enter, exit blocks like structures. You'll now need to put the NPC actions in an <operate></operate> block.
Equipment behindPlayer parameter now defaults to true (add behindPlayer="false" to put the equipment on top of the player).
Item icons are now defined with icon="...", not tile="...".
Added extends parameter to many xml tags, that let you quickly make a slightly modified item or structure.
Now that the Kickstarter has reached 100%, we'll be working on finishing the entire first planet for release on Steam Early Access (and other platforms). We'll also continue to update the free version with bugfixes and improvements as we go. And from there - we'll be launching into space!
Enjoy, and as always, let us know if you have any feedback!
Files
Aground_Windows_1_2_0.zip
35 MB
Feb 26, 2018
Comments
Log in with itch.io to leave a comment.
help it keeps closing and saying null object reference
That usually means you either modded the game, or didn't extract all the files needed to run. Make sure to extract the entire .zip folder before trying to run the exe. If that doesn't work, run the game in a command prompt, and it'll give more details about the error.